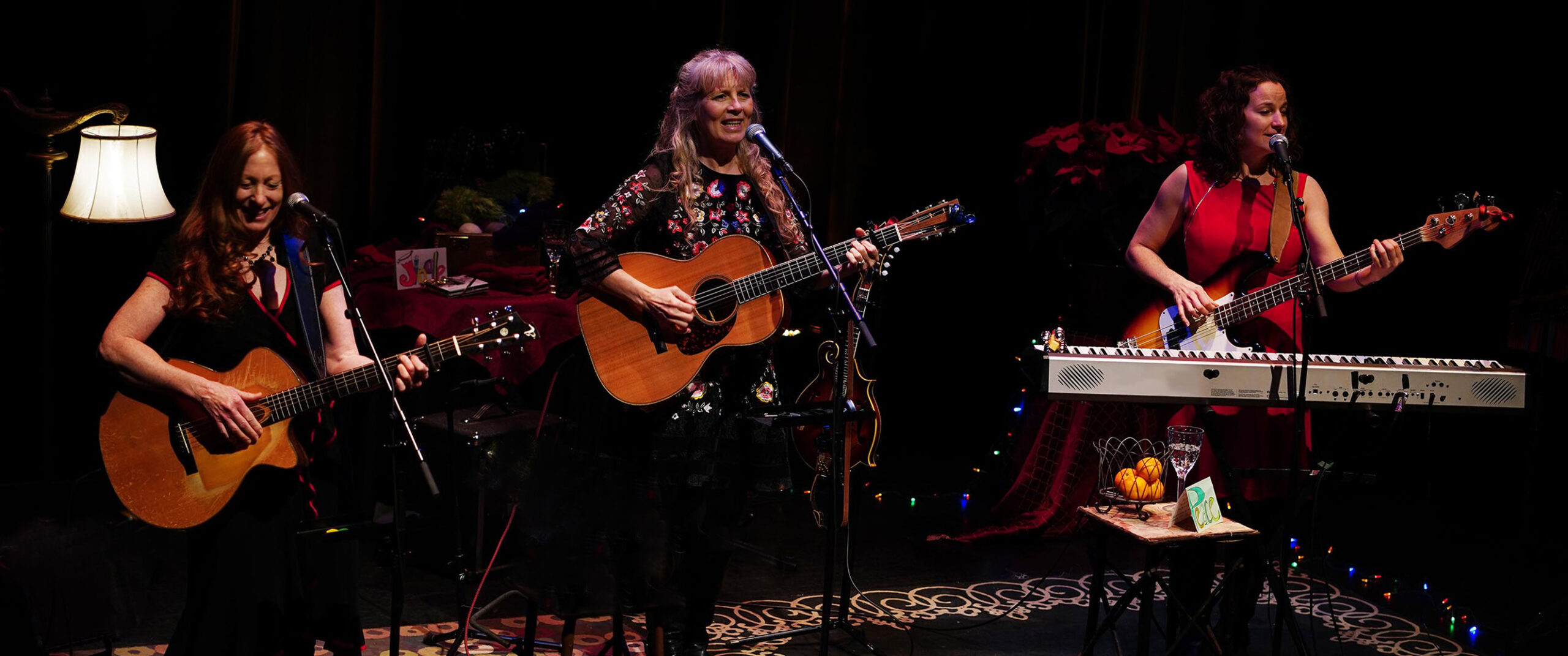 (photo by Trevor Slimmon)  
Boreal…
…is the magical musical collaboration of Tannis Slimmon, Katherine Wheatley and Angie Nussey. These three hard working singer-songwriters, each with their own longstanding, award winning careers, simply love playing music together. In the winter, Boreal shines their collective light on Canada's coldest months with their show "Songs for the Snowy Season". The brighter months are reserved for "Songs of Renewal", a show that combines sun-loving, moon-watching, finger-snapping, heart-touching and deeply uplifting songs.
The trio's spell binding harmonies, combined vocal prowess and tour-de-force song-writing make for a powerful musical event. With humour, storytelling and heart melting honesty, Boreal takes their audience on a journey of friendship, laughter and connection. 
Boreal began in 2006, when singer-songwriters Katherine Wheatley, Tannis Slimmon, and Jude Vadala gathered around Jude's kitchen table with the idea to create a show that would kickstart the winter with excitement and joy. Since each member of the trio was busy with their solo career, their idea was to perform a small tour (literally a "two-er") together each December. The audiences were enthralled and so the harmonious trio expanded their touring and took their show "Songs for the Snowy Season" to soft seat theatres across Ontario.
Their stage show eventually turned into a masterfully recorded album called "Winter's Welcome" which was released in 2014. 
In 2019, Jude Vadala lovingly retired from Boreal and was replaced by singer/songwriter/producer Angie Nussey who enjoyed one tour with Boreal before the world started to change. 
In the more isolated months, and with the momentum of learning to work 'together-alone', Boreal began recording individual parts on songs from their respective home studios and were able to release Katherine's "Snow Falls Down" in November 2020. They continued to work both together and alone through 2021 and plan to release a new winter CD in December 2022. It will be their first full recording with Angie, who's songs "Shepherd of The Road", "Snowball Fight of '92" and "Warm Hands", bring a robust dose of first-hand winter experience. 
With a new show (Songs of Renewal) and a new album on the way, 2023 is shaping up to be a busy year for Boreal. The trio has been generating a momentum that has allowed each of them to shine from within their collaborative environment. With powerful live performances, beautifully recorded songs, and genuine off-stage camaraderie, these three singer / songwriters are a shining example of teamwork, compassion, and musical integrity.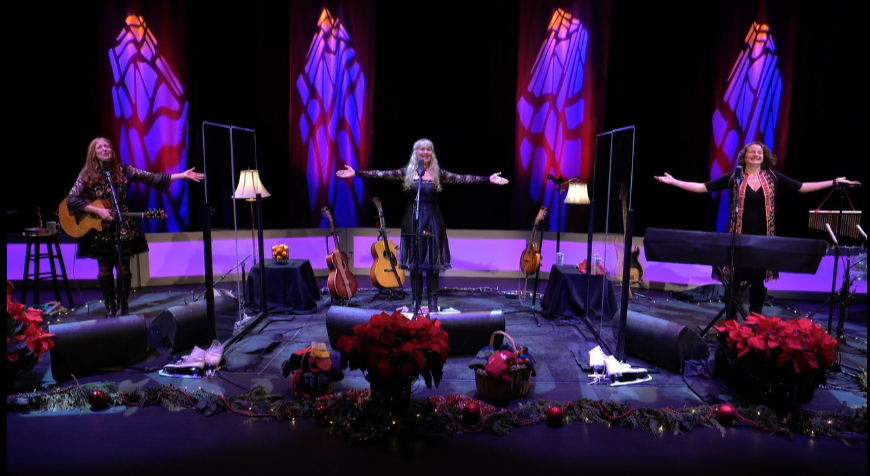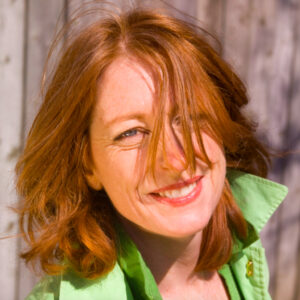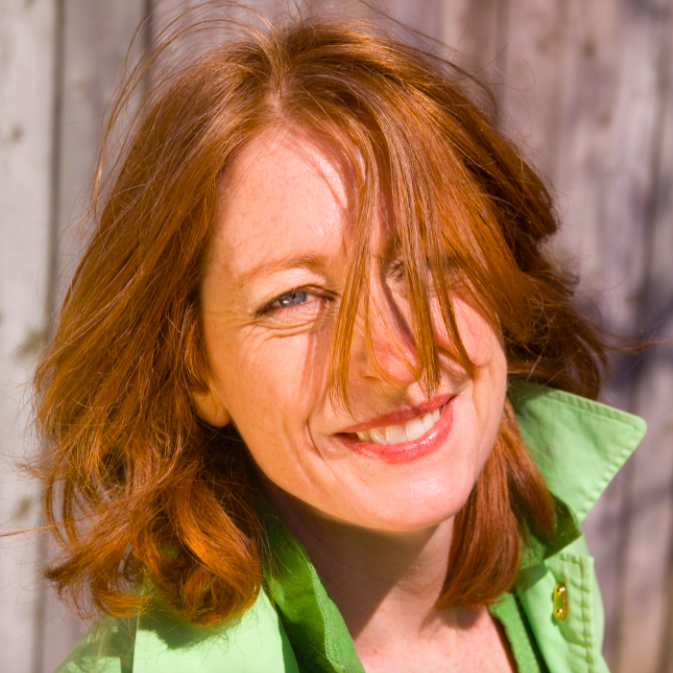 KATHERINE WHEATLEY
(vocals, guitar, bass)

Katherine has a distinct acoustic roots sound and writes songs that have catchy melodies, arresting vocals, unforgettable guitar playing, lyrics that pierce through the exterior and straight to the heart. Click here to learn more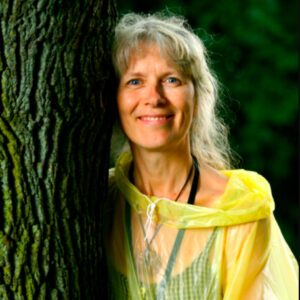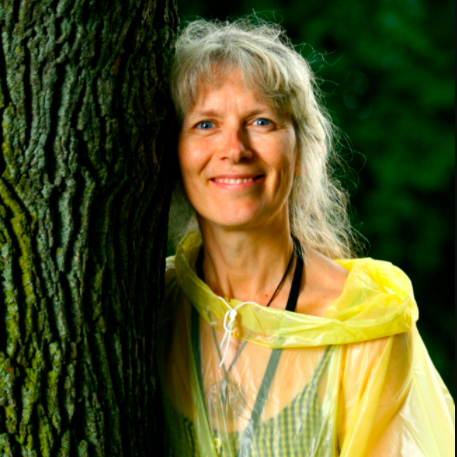 (photo by Tony Leighton )
TANNIS SLIMMON
(vocals, guitar, mandolin, bass)
Tannis is known for her exceptional voice "full of gentle grace and unobtrusive dignity" (Penguin Eggs) and can be heard on over 100 albums including those by Willie P. Bennett, Valdy, David Francey and Rheostatics. Tannis is the 2020 recipient of the prestigious Estelle Klein Award, Ontario's highest folk honour. Click here to learn more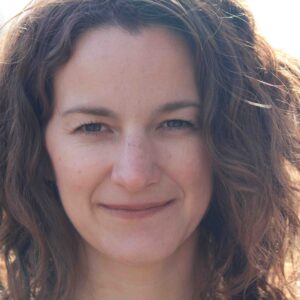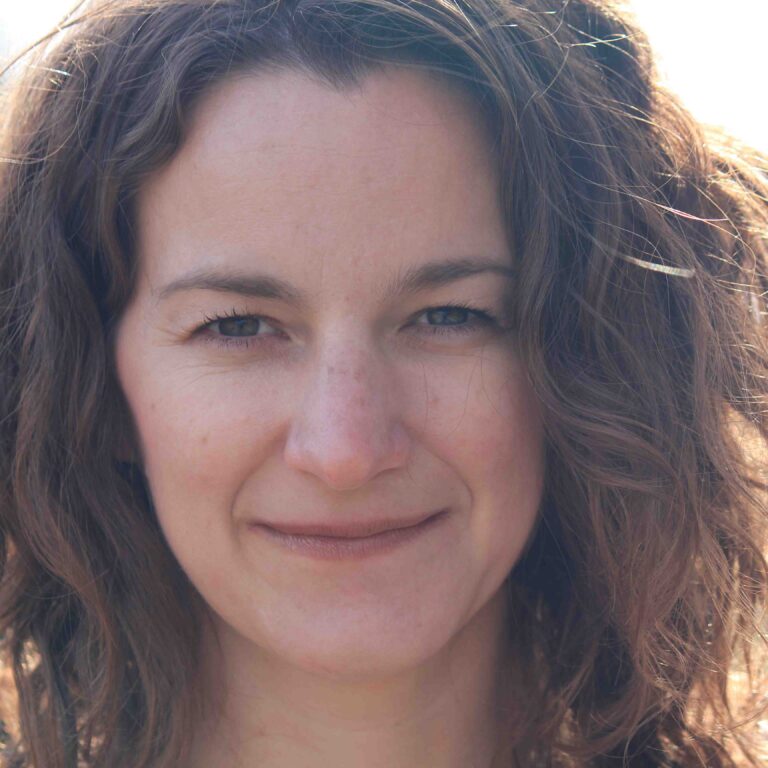 (photo by Glorianne Boulrice)
ANGIE NUSSEY
(vocals, keyboard, percussion)
Angie is an award-winning Canadian recording artist and producer. Since 1999, she has released six full-length albums and won over 15 industry awards for songwriting, vocals, and performance. Click here to learn more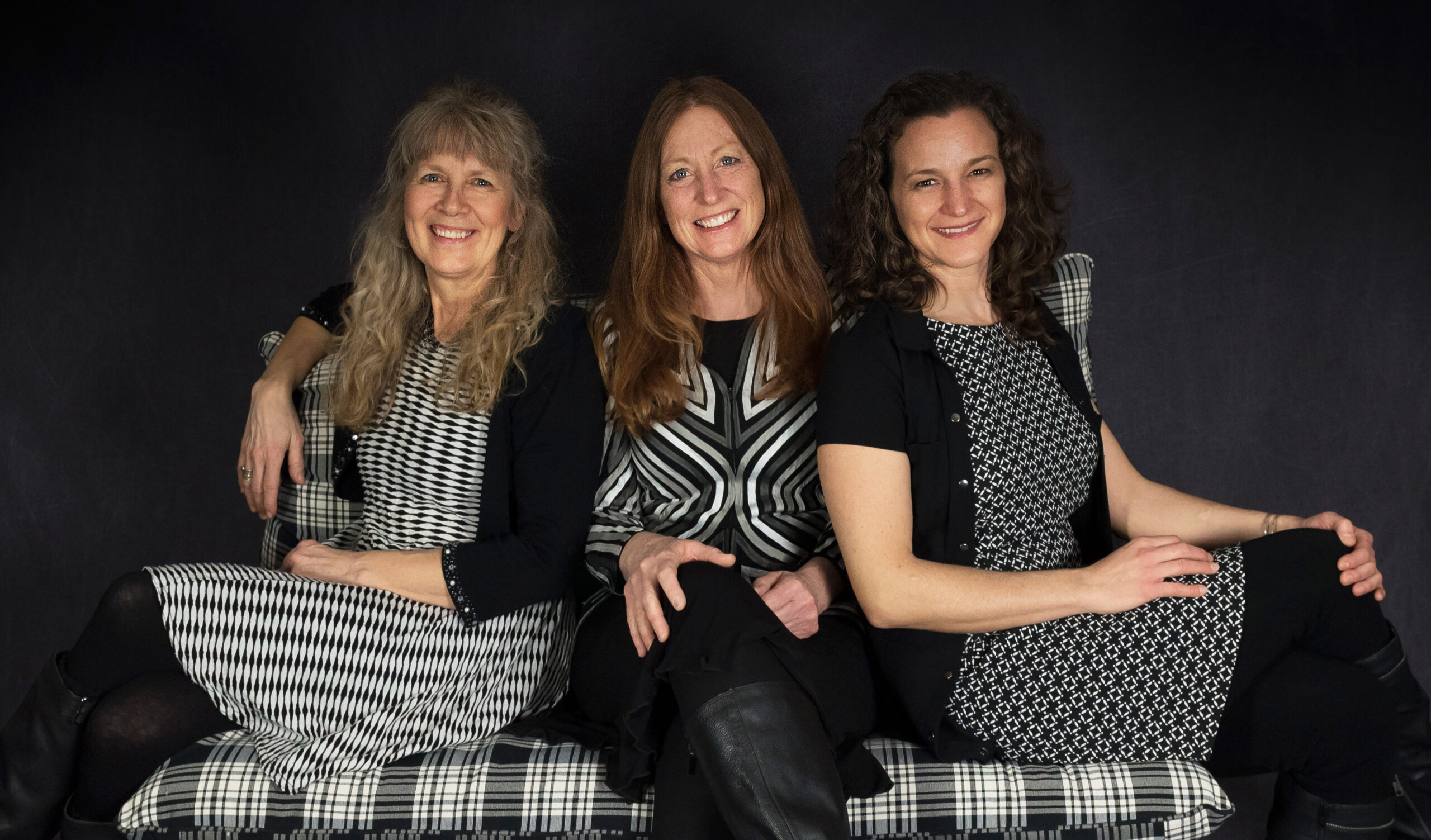 (photo by Nicky Campbell)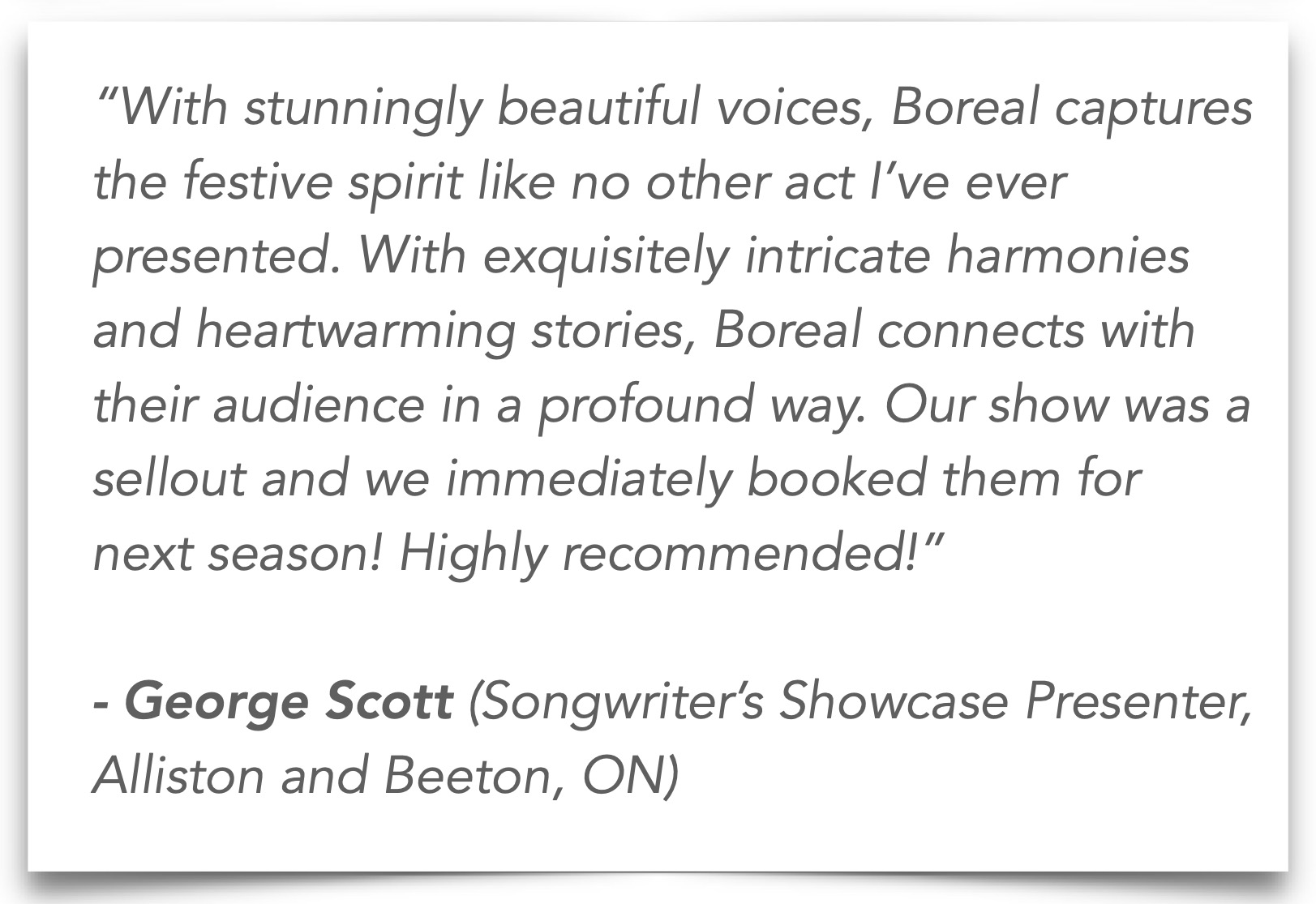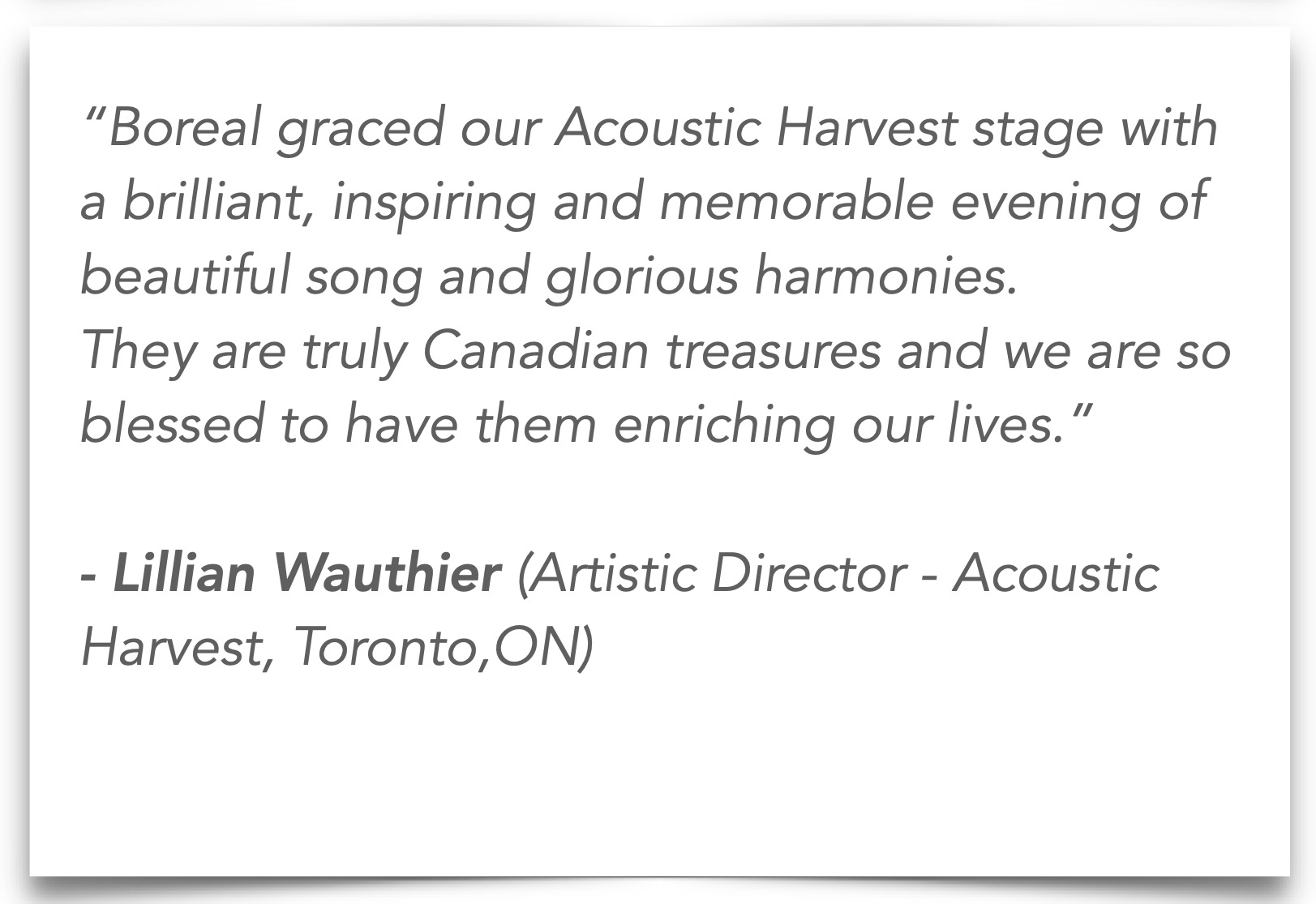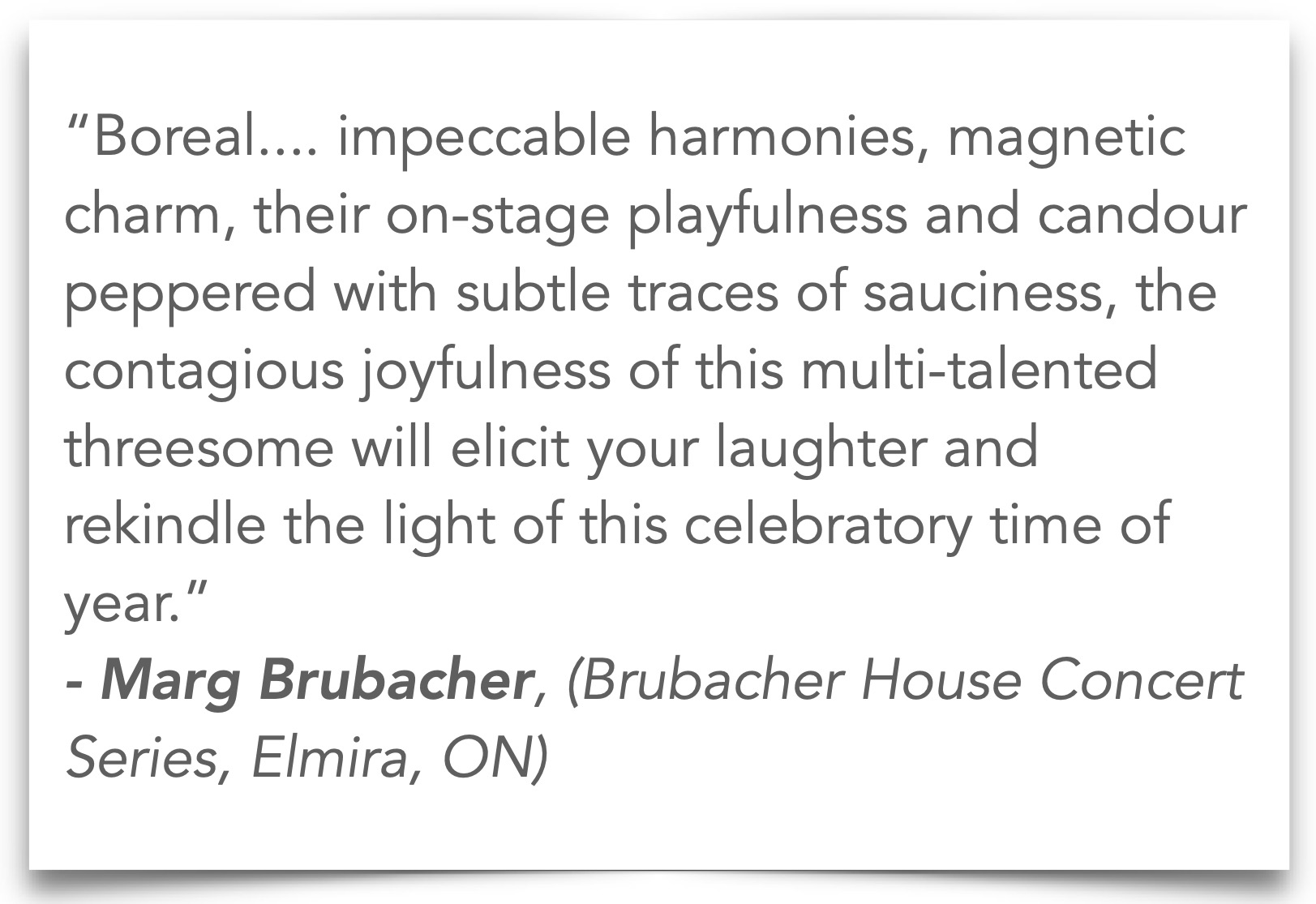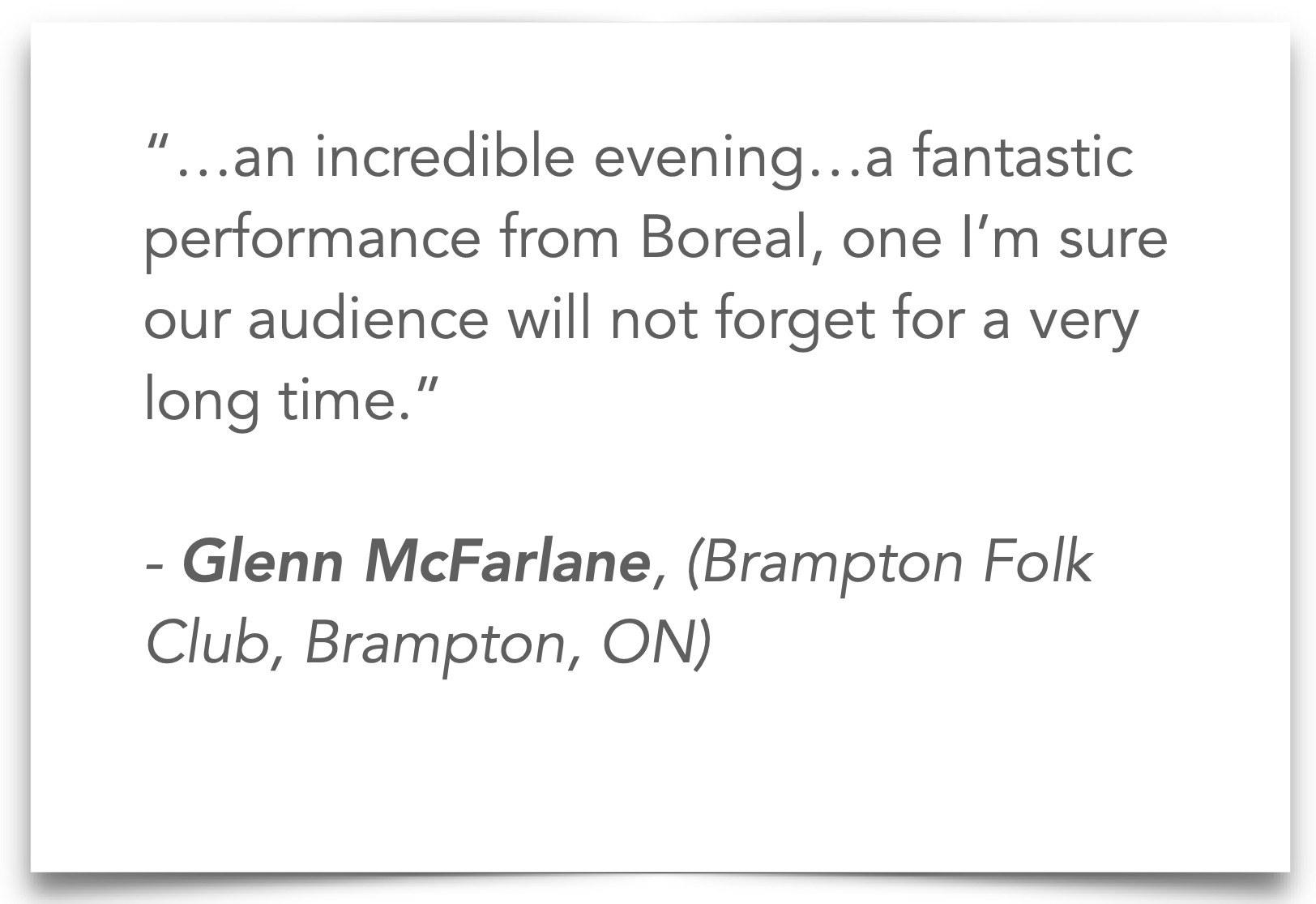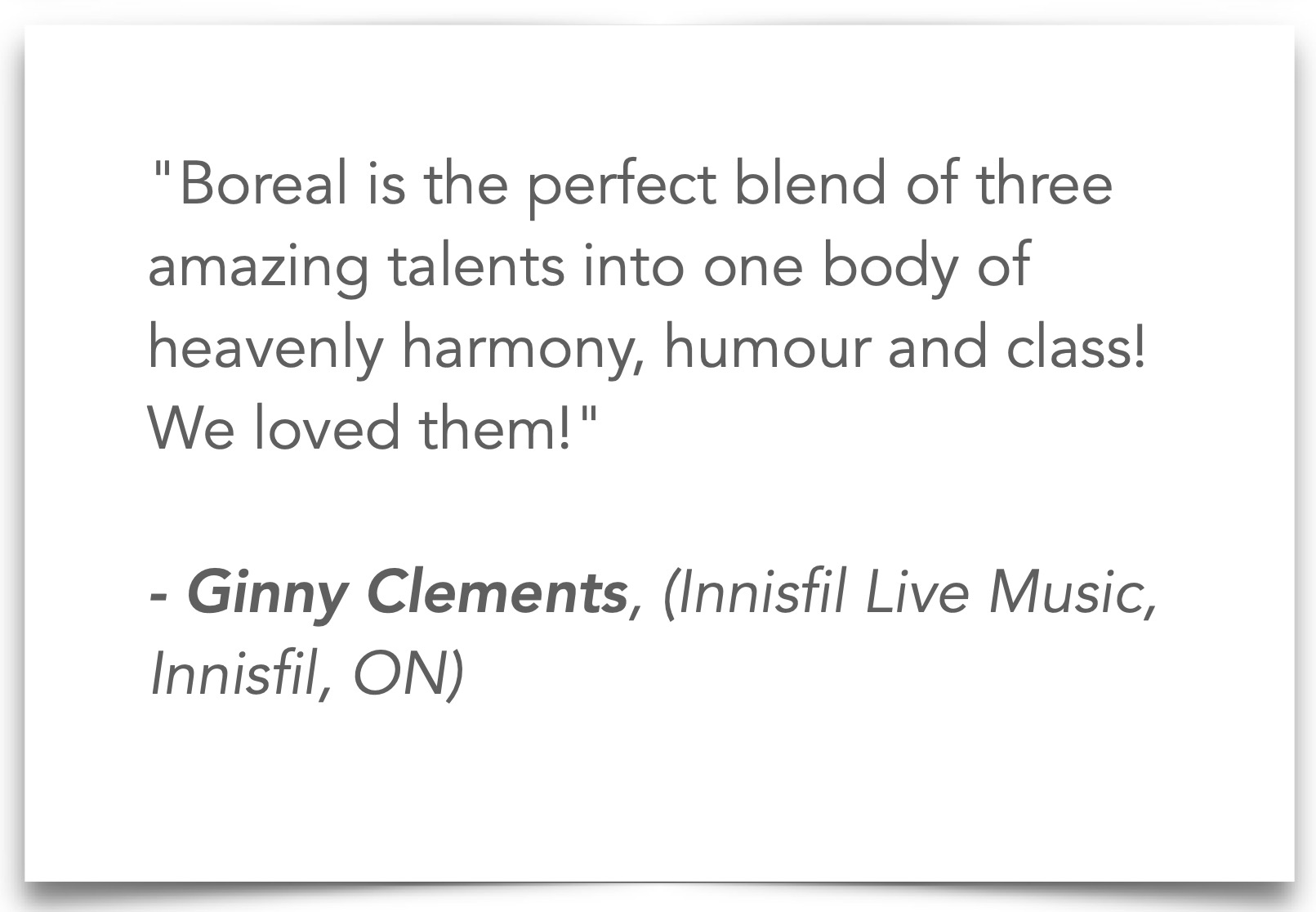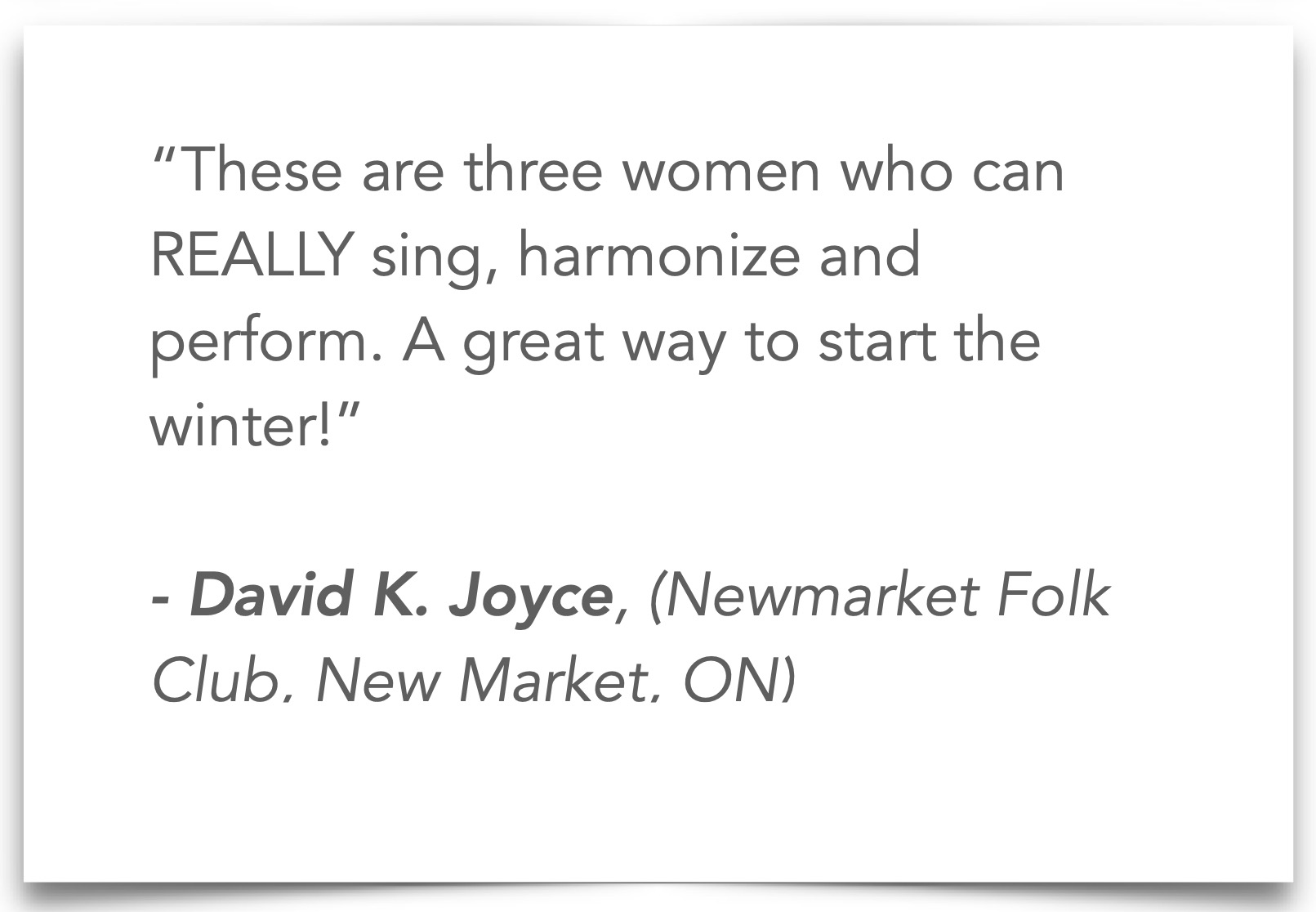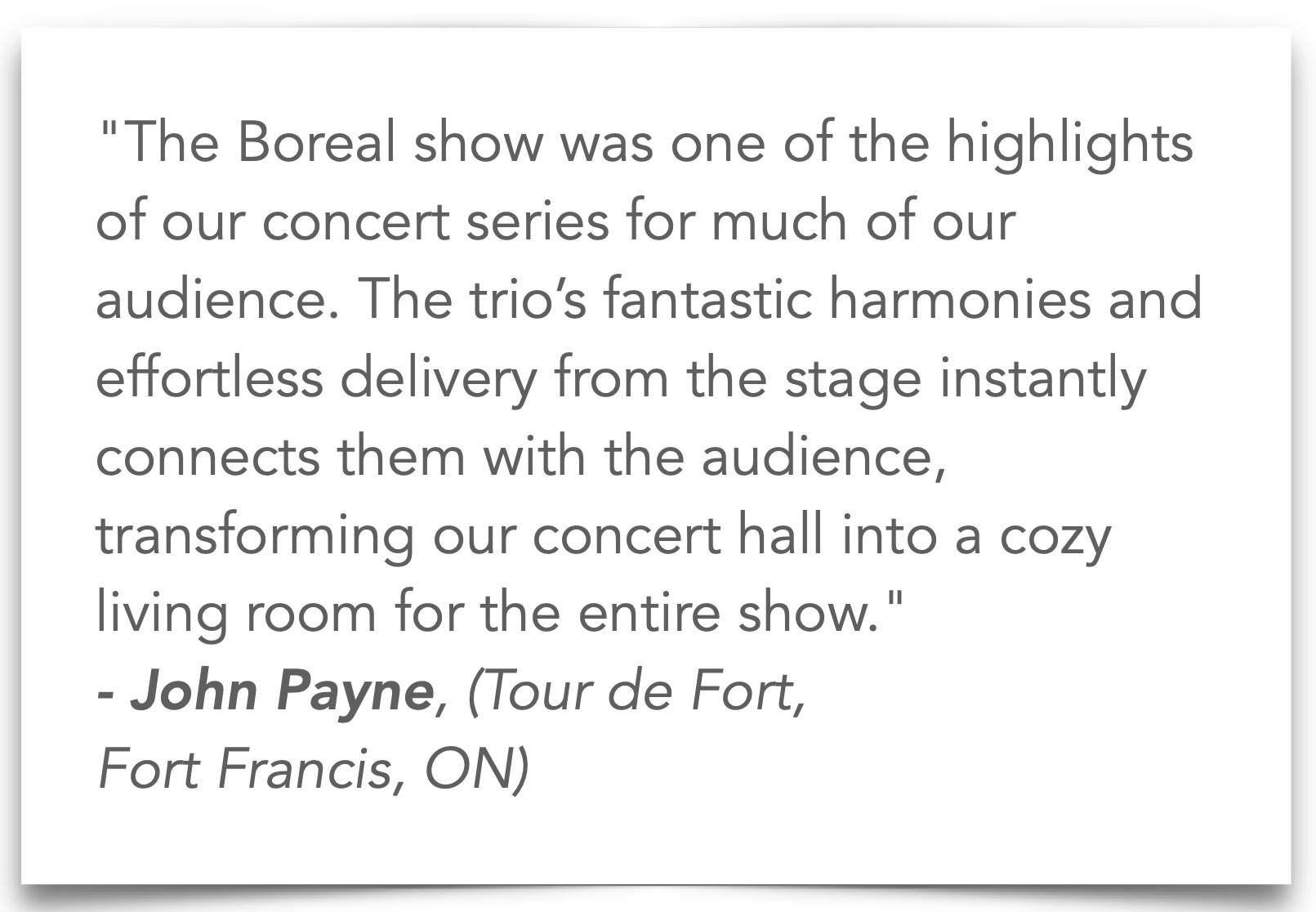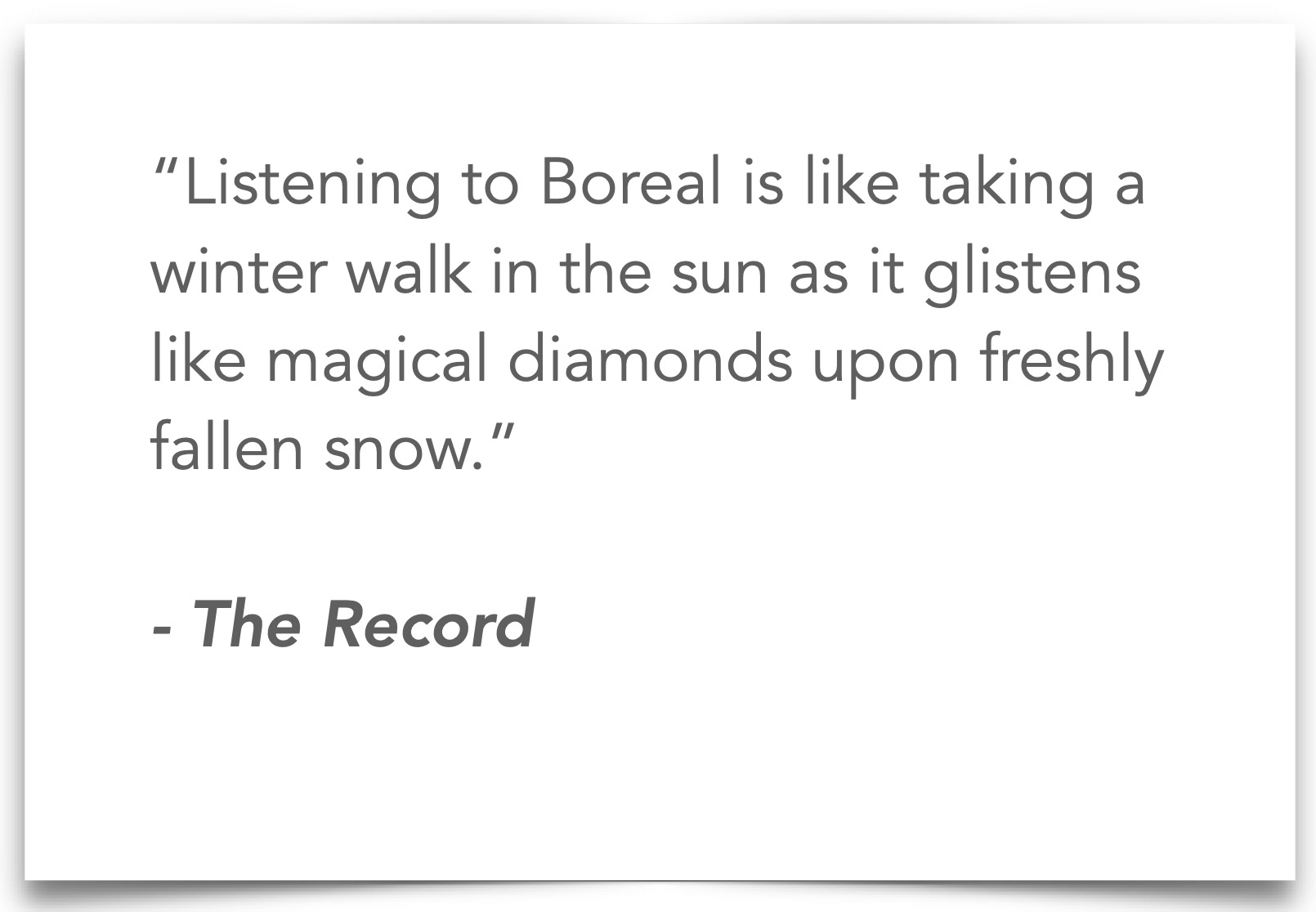 Article – Manitoulin Expositor (Little Current, ON, Mar/22)
Article – Wellington Advisor (Waterloo, ON, Dec/21)
Feature article – The Record (Waterloo, ON, Dec/14)
Stages Boreal has performed…
Recent Performances of Note:
Gravenhurst Opera House, Gravenhurst, ON – 2022
The River Run Centre, Guelph, ON – 2021
Acoustic Harvest, Toronto, ON – 2021
Trinity United Church, Beeton, ON – 2021
Festival and Summer Venues:
Music at the Gardens – Abbey Gardens – Haliburton ON – 2021
Summerfolk Music Festival – Owen Sound, ON – 2021
Edwards Summer Music Series – Toronto Botanical Gardens, ON – 2020
Hillside Homeside – 2020
Additional Concert Performances:
Sanderson Hall, Brampton, ON
Hugh's Room, Toronto, ON
Brantford Arts Block, Brantford, ON
Bancroft Village Play House, Bancroft, ON
The Registry Theatre, Kitchener, ON
Townsend Theatre, Fort Frances, ON
MacLaren Arts Centre, Barrie, ON
St. Andrew's Place, Sudbury, ON
Sleeping Giant Folk, Thunder Bay, ON
Trinity United Church, Bobcaygeon, ON